Salad Dressings
Once you discover how easy it is to make your own salad dressing and how delicious and fresh homemade tastes, those bottled dressings from the store will lose their luster. Making homemade salad dressing is a simple matter of combining a few
liquid ingredients (such as oil, vinegar, lemon juice, etc.), herbs and/or spices, and maybe one or more thickening agents (such as mayonnaise, yogurt, mustard, peanut butter, avocado, etc.) then whisking those ingredients in a bowl or shaking them in a jar. Better yet, chances are you already have most ingredients in your pantry and/or fridge.
Though the salad dressings on this page can be also found on the individual salad recipes on the Salads page, these salad dressing recipes can be used with any leafy greens or any other type of salad that is well complimented by salad dressing. Salad dressings with thicker consistencies such as Avocado Lemon Dill, Yogurt Avocado, Chipotle Ranch and Zesty Ranch can also be used as dips for fresh vegetables as an appetizer or snack. Once you try making your own homemade salad dressing, you may never go back!
Salad Dressing Recipes ▼
Citrus Honey Salad Dressing
is light with incredibly fresh flavor, and though can be used with any variety of green leafy salads, tastes fabulous with spinach leaves, as with
Citrus Spinach Salad with Almonds
. This salad dressing is made with orange juice, honey, white wine vinegar, olive or other oil, grated fresh ginger root and red pepper flakes, and has a refreshing flavor that is likely like no other dressing you have ever tried!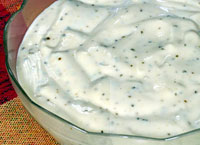 This
Creamy Garlic Dressing recipe
produces a creamy, tangy and glistening dressing that tastes great with any variety of leafy green salads; and like Buttermilk Ranch, can be used as a dip for fresh vegetables and more. This salad dressing recipe combines some mayonnaise, red wine vinegar, freshly squeezed lemon juice, a small variety of seasonings and an egg yolk which is kept fresh by the addition of fresh lemon juice.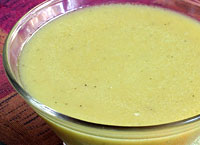 This Dijon Vinaigrette dressing recipe has a light, fresh and tangy flavor featuring Dijon mustard, shallot, garlic, white wine vinegar, olive oil and freshly ground black pepper. All of these ingredients are briefly emulsified together in a blender or food processor creating a smooth texture similar to light salad dressings such as vinaigrettes and Italian dressings. Visit
Garden Salad with Dijon Vinaigrette
to see this dressing in action!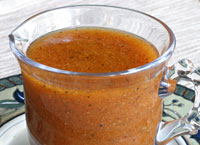 There's something about the fresh and authentic flavor of homemade salad dressing with which premade bottled dressings just can't compete! This
French Dressing recipe
has a light and tangy flavor and a beautiful amber color that brings life to any green salad! This dressing can also be used for other purposes, such as a dressing for pasta salad or potato salad, or as a marinade or baste for grilled and/or broiled chicken.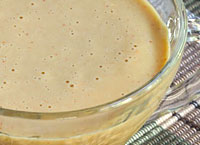 This
Golden Dressing recipe
is the perfect flavor accompaniment to fresh spinach (see
Spinach Salad with Golden Dressing
) or other leafy green salads as well as fresh or cooked vegetables, and can be whipped up in just minutes. It has a mild and flavorful taste, and a nice golden color that glistens when tossed with leafy greens. For quick and easy salads, leftover salad dressing can be stored in the refrigerator for about one week.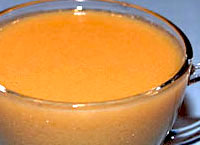 This
Honey Mustard Salad Dressing
is light, smooth and uniquely tangy with a beautiful sparkly, golden color. With the a complimentary blend of Dijon mustard, honey and lemon and the unique addition of peanut oil, this dressing goes perfectly over spinach and other assorted leafy salad greens, such as red leaf lettuce, romaine, butter lettuce and more. To see a salad tossed with this dressing, visit
Spinach Salad with Honey Mustard
.