Salad Dressings
Once you discover how easy it is to make your own salad dressing and how delicious and fresh homemade tastes, those bottled dressings from the store will lose their luster. Making homemade salad dressing is a simple matter of combining a few
liquid ingredients (such as oil, vinegar, lemon juice, etc.), herbs and/or spices, and maybe one or more thickening agents (such as mayonnaise, yogurt, mustard, peanut butter, avocado, etc.) then whisking those ingredients in a bowl or shaking them in a jar. Better yet, chances are you already have most ingredients in your pantry and/or fridge.
Though the salad dressings on this page can be also found on the individual salad recipes on the Salads page, these salad dressing recipes can be used with any leafy greens or any other type of salad that is well complimented by salad dressing. Salad dressings with thicker consistencies such as Avocado Lemon Dill, Yogurt Avocado, Chipotle Ranch and Zesty Ranch can also be used as dips for fresh vegetables as an appetizer or snack. Once you try making your own homemade salad dressing, you may never go back!
Salad Dressing Recipes ▼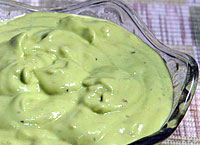 This creamy
Avocado Lemon Dill Salad Dressing recipe
features avocados, freshly squeezed lemon juice and fresh dill weed, as well as some sour cream and mayonnaise. It is lighter than one would imagine, and is wonderful for a variety of salads, including
Chicken and Avocado Salad
. This salad dressing is also wonderful used as a dip for fresh vegetables or served with hamburgers, sandwiches, soups and Mexican dishes.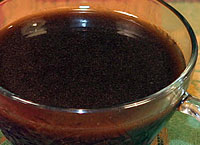 Much like Italian salad dressing, this
Balsamic Basil Vinaigrette salad dressing recipe
begins with a base of oil and vinegar, though is wonderfully different! This dressing is made with fresh basil leaves, minced garlic, Dijon mustard and a hint of sugar. The key ingredient in this dressing is the Balsamic vinegar, which differs from other vinegars, in that it has a rich and slightly sweet flavor. This salad dressing is fabulous with green salads!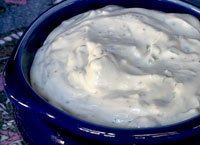 If you love blue cheese dressing and have ever wondered how to make your own blue cheese dressing from scratch, you've really got to try this easy homemade version! This
Blue Cheese Dressing recipe
tastes fabulous, and will turn having a salad into a glorious event! This dressing is rich and creamy and full of wonderful big chunks of blue cheese, as well as being seasoned with the perfect blend of herbs and spices!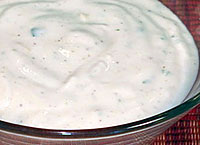 Buttermilk Ranch Salad Dressing
has that tangy, universal flavor that is enjoyed by all ages, and can be used in a variety of food applications. This creamy dressing is made with buttermilk, sour cream, mayonnaise and rice vinegar, along with minced garlic, fresh parsley leaves, Parmesan cheese and seasonings that give this dressing its "kick." Great with salads, as a dip for fresh vegetables, chicken nuggets and more!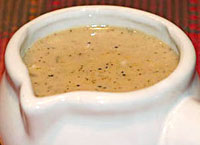 This very tangy and vibrant
Caesar Salad Dressing
will wake up any salad! This Caesar Salad Dressing recipe does not use any raw eggs (as some recipes do), and anchovy paste is totally optional. This dressing is made with plain yogurt, lemon juice, olive oil, red wine vinegar, minced garlic, Dijon mustard and is seasoned with salt and pepper, while a generous amount of Parmesan cheese is added to the salad separately.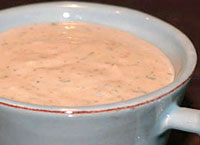 Chipotle Ranch Dressing
is a zesty "pumped up" version of traditional ranch dressing recipes, in that it includes dried chipotle chili powder as well as some smooth salsa. This salad dressing is delicious served with green salads (see Chicken Chipotle Salad), and is as equally delicious served as a dip for a variety of foods, including fresh raw vegetables, buffalo wings, chicken strips or nuggets, fried potato skins and much more.