Balsamic Basil Vinaigrette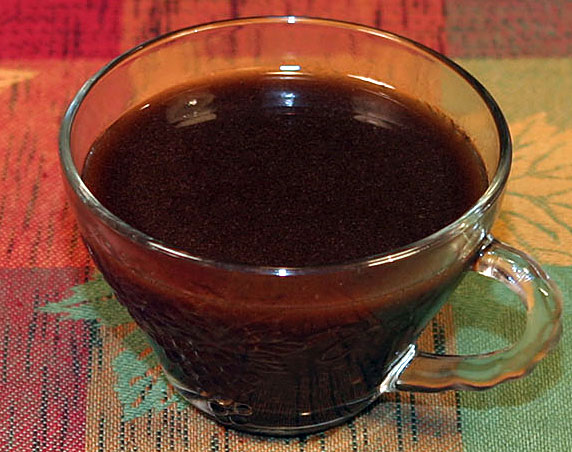 Yield:
About 1 1/2 cups of dressing
Tips:
Add olive oil after all other ingredients have been blended together. Adding olive oil to other ingredients while blending will cause mixture to form a pudding-like consistency.
Suggestion:
Delicious with green salads, fresh or cooked vegetables and as a basting liquid or marinade for meats.
If you have never tried a salad dressing made with Balsamic vinegar, this is a wonderful place to start! Much like Italian salad dressing, this Balsamic Basil Vinaigrette salad dressing recipe is
made with oil and vinegar, along with additional herbs and flavorings. Balsamic vinegar, however, is uniquely different from wine vinegar, apple cider vinegar or white vinegar. Balsamic vinegar originated in Italy and has only been widely recognized in America for a couple decades. It has a rich and slightly sweet flavor that compliments a large variety of foods, and is fabulous when combined with olive oil to produce this vinaigrette salad dressing recipe.
With the few simple ingredients of olive oil, Balsamic vinegar, fresh basil leaves, garlic and a few herbs and spices, you can create a fresh and outstanding dressing for your salad that will taste like restaurant quality! Whip up a simple salad of romaine leaves, chunks of avocado and tomato, some homemade croutons, feta or Parmesan cheese and maybe some chunks of chicken breast, then toss it with some of this simple yet fabulous salad dressing, and you'll be pleasantly surprised!
Ingredients
3 fresh basil leaves, minced
3/4 teaspoon minced garlic
1 1/2 teaspoons salt
1/2 teaspoon black pepper
3/4 teaspoon sugar
1/2 teaspoon Dijon mustard
1/4 cup plus 2 tablespoons Balsamic vinegar
1 cup olive oil
Directions
In a food processor or blender, blend all ingredients except olive oil. (It is important to not add olive oil while blending, because it will cause ingredients to thicken into a pudding-like consistency.)

Pour blended mixture into a jar or other container with a tight lid and add oil. Shake until oil thoroughly combines with vinegar mixture. Shake before each use.
Other recipes you might like: