Cocktail Sauce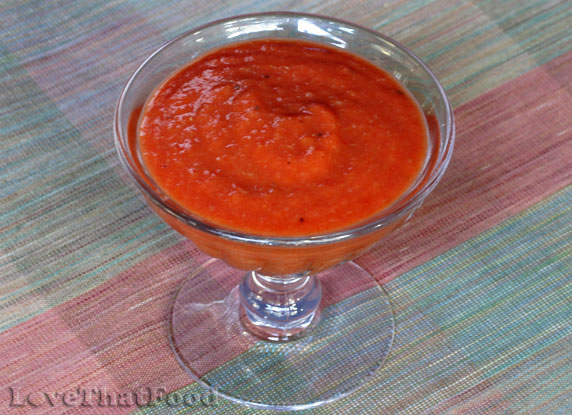 Tips:
Old Bay Seasoning is optional, though recommended for maximum flavor.
Suggestion:
Use as a dipping sauce for seafood dishes and appetizers. Exceptional with shrimp and crab, such as with shrimp cocktail and
Crab Croquettes
.
Cocktail sauce is traditionally served with seafood dishes, and goes
especially well as a sauce on the side or dipping sauce with shrimp and crab dishes and appetizers, such as shrimp cocktail and
Crab Croquettes
(petite crispy fried panko-coated balls made with crab and a few other tasty ingredients). Made with canned diced tomatoes, bottled chili sauce (found in grocery stores near other hot sauces, such as Tabasco), prepared horseradish and seasonings, this vibrantly colored Cocktail Sauce recipe delivers a wonderfully tangy and somewhat spicy flavor and makes enough sauce to serve a small crowd. You can whip this sauce up in just minutes, simply by placing all the ingredients in your food processor and blending until smooth, which takes just seconds. This sauce has the perfect lively flavor that all ages will enjoy!
Ingredients
1 (14 1/2-ounce) can diced tomatoes, drained
1/2 cup prepared chili sauce
4 tablespoons prepared horseradish
1 teaspoon sugar
dash of freshly ground black pepper
1/2 teaspoon kosher or sea salt (table salt will work as well)
1 tablespoon olive oil
dash of Old Bay seasoning (optional, but recommended)
Directions
Place tomatoes, chili sauce, horseradish, sugar, pepper, salt and Old Bay seasonsing (if using) in a food processor and blend to a smooth consistency. Refrigerate sauce until ready to serve.
Other recipes you might like: